40E 'Sky Dragon'

 –

 

SPECS & CAPABILITIES
SPECIFICATIONS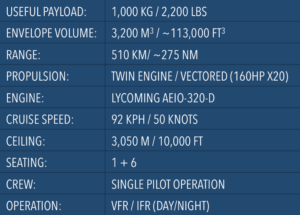 ADVANCED DETECTION & OBSERVATION:
Vigilant threat detection capabilities
Wide-area situational awareness
Real-time actionable intelligence and asset coordination
Efficient, mobile soldier, agency and commercial security support
40E ADVANTAGES:
 Stable, effective, mobile & slow loiter platform
Near Vertical Take-Off and Landing (VTOL)
Flexible multi-payload accommodation
Advanced multi-system integration
Minimal manpower and fuel consumption
Download 40E Sky Dragon Brochure
---
40E 'Sky Dragon'

 

– 

NEW TECHNOLOGY
---
FLEXIBLE PAYLOAD & PASSENGER INTEGRATION
The 40E 'Sky Dragon' is flexible and accommodating, integrating diverse ISR payloads and support personnel, while permitting equipment attachment to the gondola, envelope exterior, or within the envelope. NADATS integration includes complete command and control solutions for signal integration, downlink, and data analysis. The 40E 'Sky Dragon' can track targets up to 70 KM land and 100 KM sea as well as obtain, analyzes and feed real time high resolution optical, infrared, or communications data to other air, ground, and sea assets. Lengthened cabin has capacity for command station, and improves crew comfort and visibility. 
---
40E 'Sky Dragon' – PAYLOAD FLEXIBILITY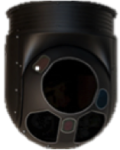 Long Range EO/IR – Full HD
Aerial imaging by airships can provide the real-time intelligence that security commanders and field operators require to protect persons, property and national security. Gyro-stabilized imaging systems provide HD day and nighttime video capability from great distance, and documentation ability for analysis, prosecution assistance or for safety/regulatory requirements.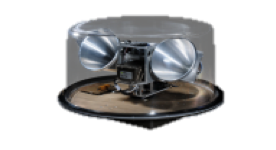 Wireless Antenna
Wireless antennas help relay intelligence over significant distance using elevated line of site, delivering appropriate information across desired bandwidths to commanders and ground operators.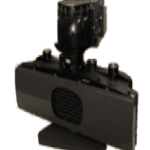 Multi-Mode Radar
Multi-mode radar allows operators to detect air and ground moving targets and fixed targets, prioritize tracking, scan wide areas, or narrow in on a particular zone at long distance.  Airborne radar empowers situational awareness and threat detection at a significant distance, for improved response windows and capability.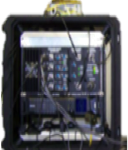 COMM SUITE
Communications packages empower mission specific requirements for agency, LEO and related operators delivering radio, Wi-Fi and data capability, signals intelligence gathering or disruption.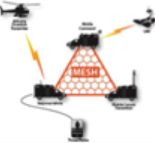 MOVING MAPS
Moving maps can geo-locate and integrate sensory data of different types and from multiple sources into a simplified user interface for improved data clarity, analysis and overall operational efficiency.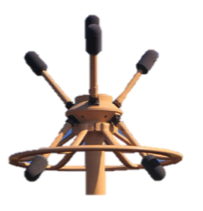 GUNSHOT DETECTION
Acoustic detection systems are designed to help quickly pinpoint the origin of a gunshot and the location of its shooter(s), and weapon classification, for accelerated and appropriate tactical response.